CD #4 -- The Master's Hand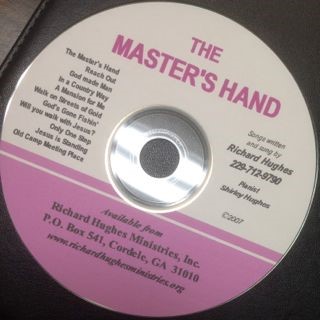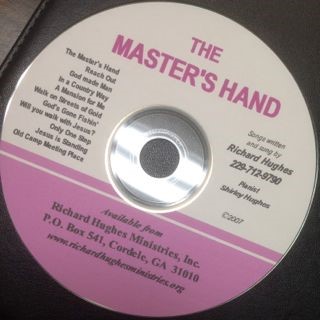 CD #4 -- The Master's Hand
The Master's Hand
This song comes out of John 10, where the Lord Jesus explains that his sheep have eternal life and, therefore, shall never perish (v. 28). We are in his hand and in his Father's hand (v. 29), a place from which no man is able to remove us, regardless of our circumstances. The chorus was written a year before the verses. The verses were written while riding with a pastor friend (who is now with the Lord) in his pick-up truck. When my wife and I were practicing the song later that day, the pastor's daughter told us that the song was about her and her Daddy. God does move in mysterious ways. I trust the song will bless your soul.
God Made Man (To Have a Wife)
"God Made Man" is my wedding song. No, I did not sing it when I was married. I have written it since that wonderful day. But is best suited for weddings, anniversaries, or any time you want to remember the great blessing having a wife is to your life. After all, God does say, "Whoso findeth a wife findeth a good thing and obtaineth favour of the Lord" (Proverbs 18:22).
God's Gone Fishin' (for Men)
Of the 11 songs on this CD, "God's Gone Fishing" is the most unusual. It is a fun song; yet, it contains a great message. I hope you will enjoy hearing it (and, singing it, too).